Welcome to the Future
of Media Operations
Ad Orbit is the most complete Contract-to-Cash software solution tool built for advertising-based businesses. From sales and account management to ad ops, inventory management, and billing, our full feature set provides everything you need to run your media business efficiently.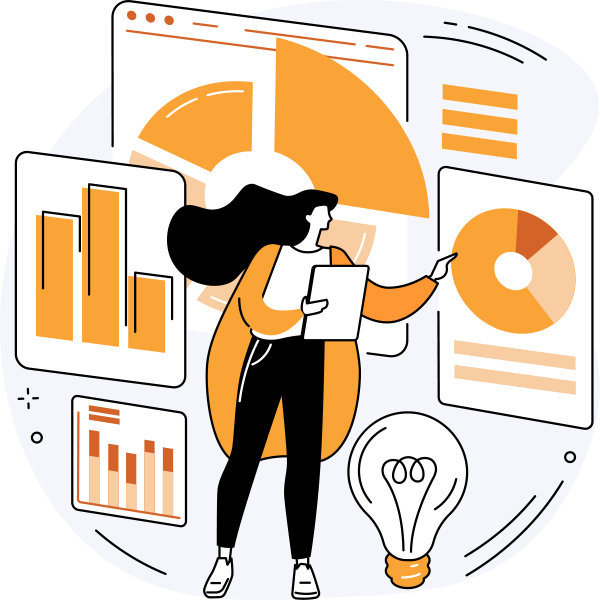 Game-Changing Solutions for Publishers
Our rock-solid software helps thousands of brands automate inter-department and platform handoffs. With Ad Orbit's one point of entry, publishers never have to worry about latency, human errors, or manual busy work. Integrations, notifications, status changes, customer portals, and more enable your team to focus on creating great content and connecting with customers.
Sell. Deliver. Bill. On time, every time – with the most feature-rich Contract to Cash advertising platform in the galaxy. 
Advertising CRM

Struggling to adapt a cookie-cutter CRM to your publishing workflow? Ad Orbit CRM is specifically designed for publishers – to help manage business realities. 
Easily manage contacts, strengthen relationships, and gain more revenue with access to insights across every department within the same viewpoint.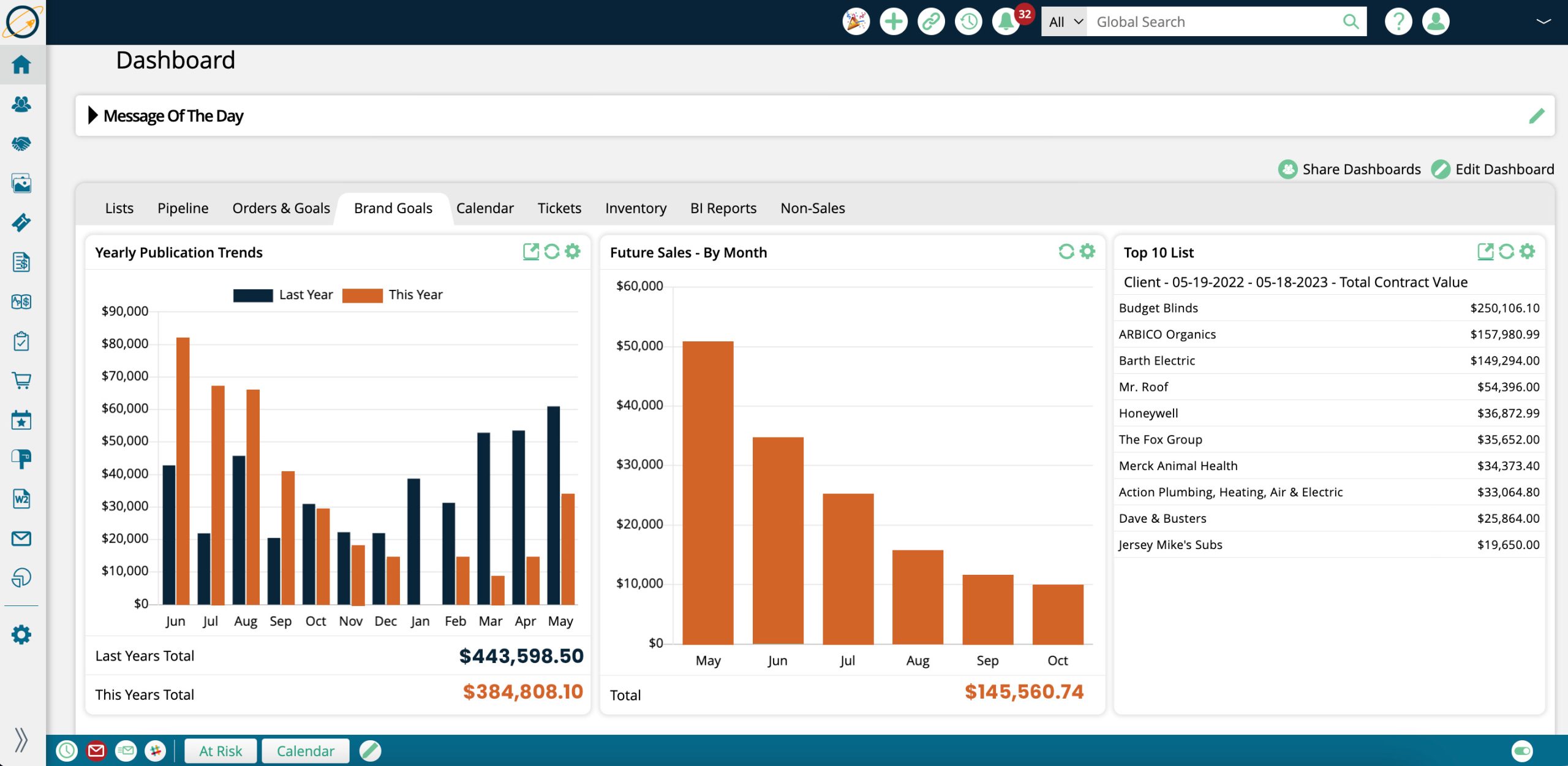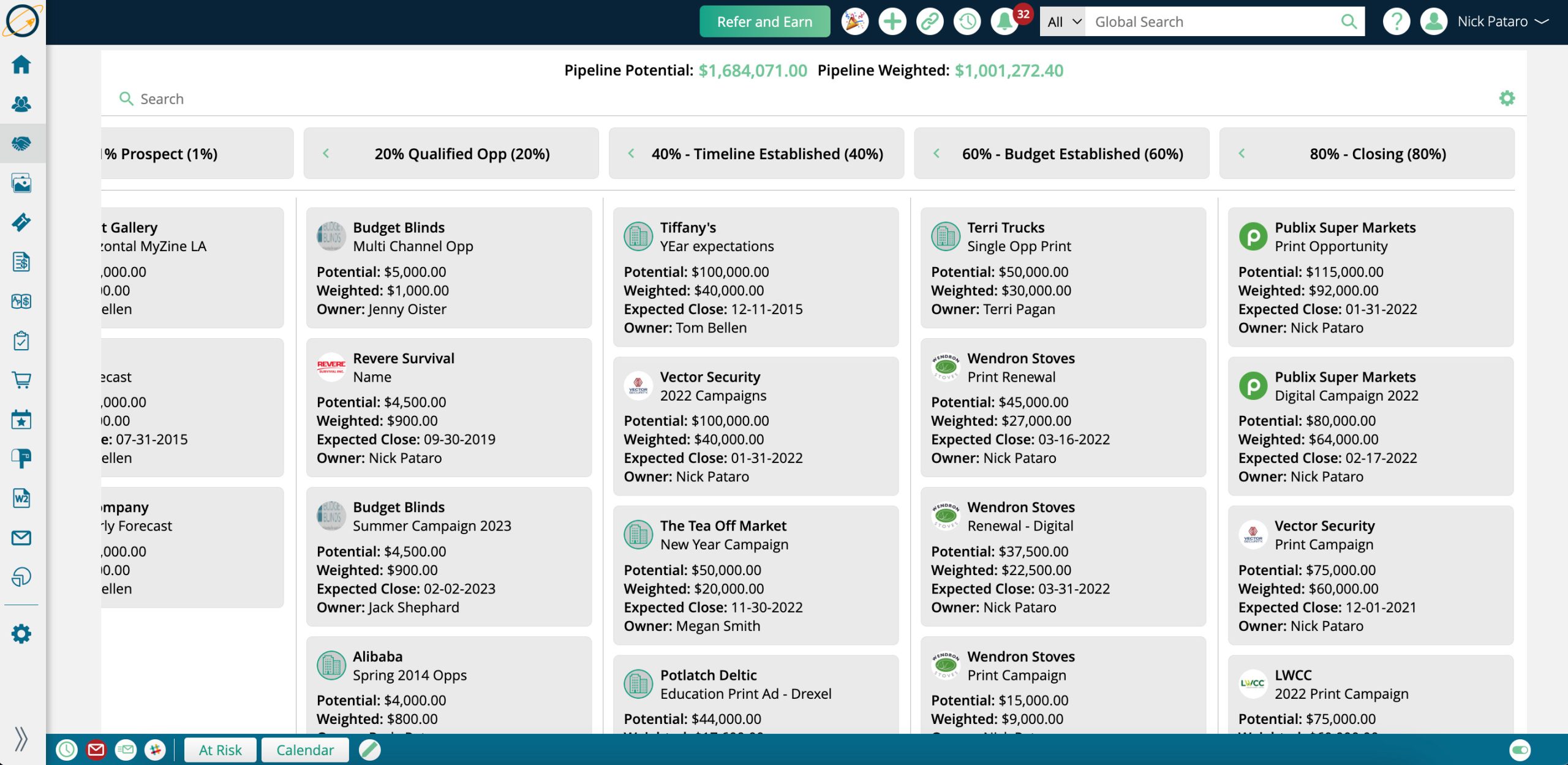 Sales Management

As a sales leader, you're flying blind without insight into your team's productivity, pipeline, and deal status. Ad Orbit's media-specific tools enable reporting up and down the organization without custom reporting.
By rolling up reports by close date and delivery date, publishers easily see their progress to goal, pipeline coverage by month, and sales pacing by product and date.
Order Management

Revolutionize your ordering process with Ad Orbit's Order Management system. With our system, you can create stunning proposals that convert seamlessly into orders.
An intelligent system allows you to book available inventory, reserve premium placements, add precise targeting parameters, capture payments, and initiate automation – all with just a few clicks.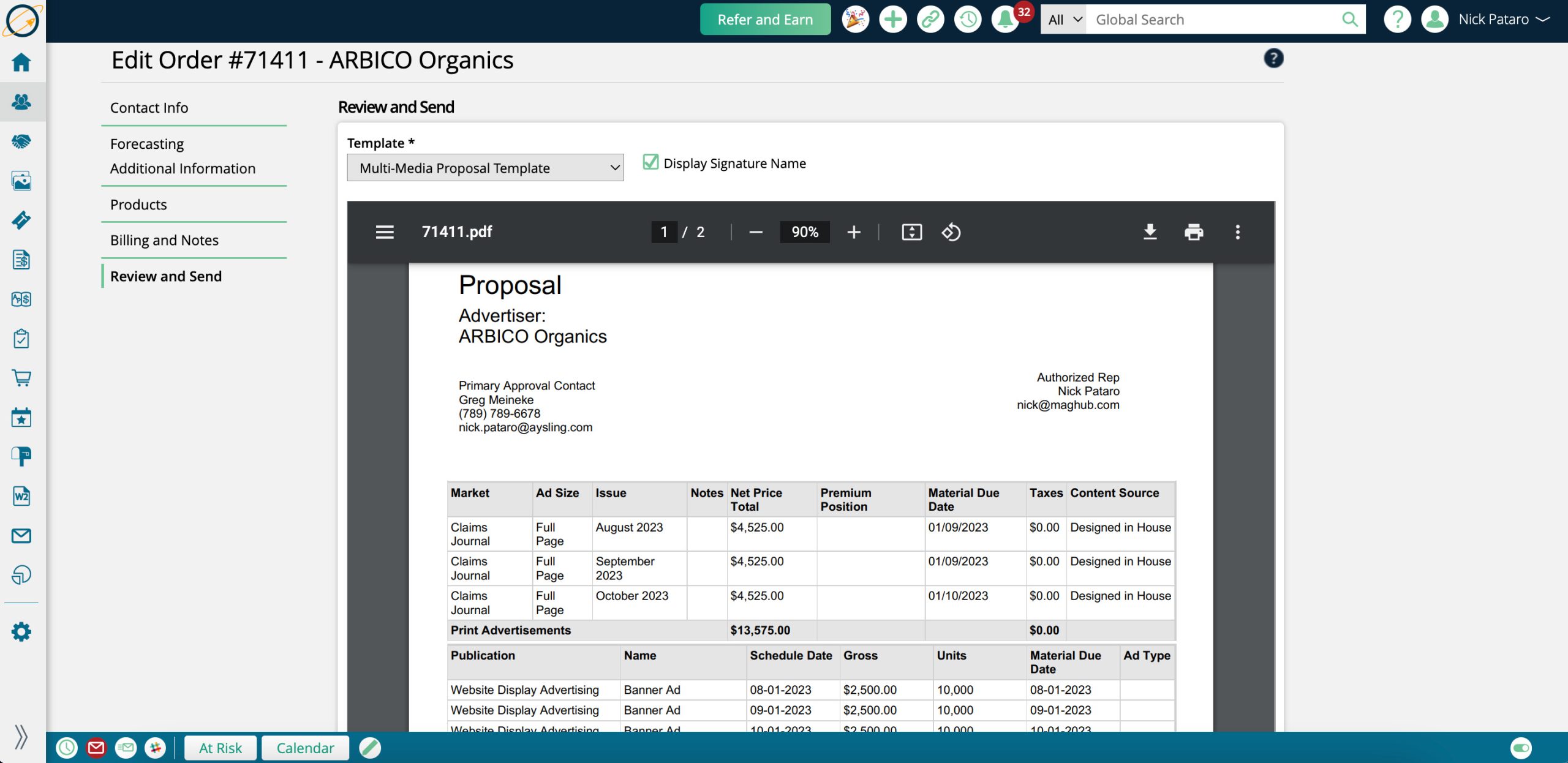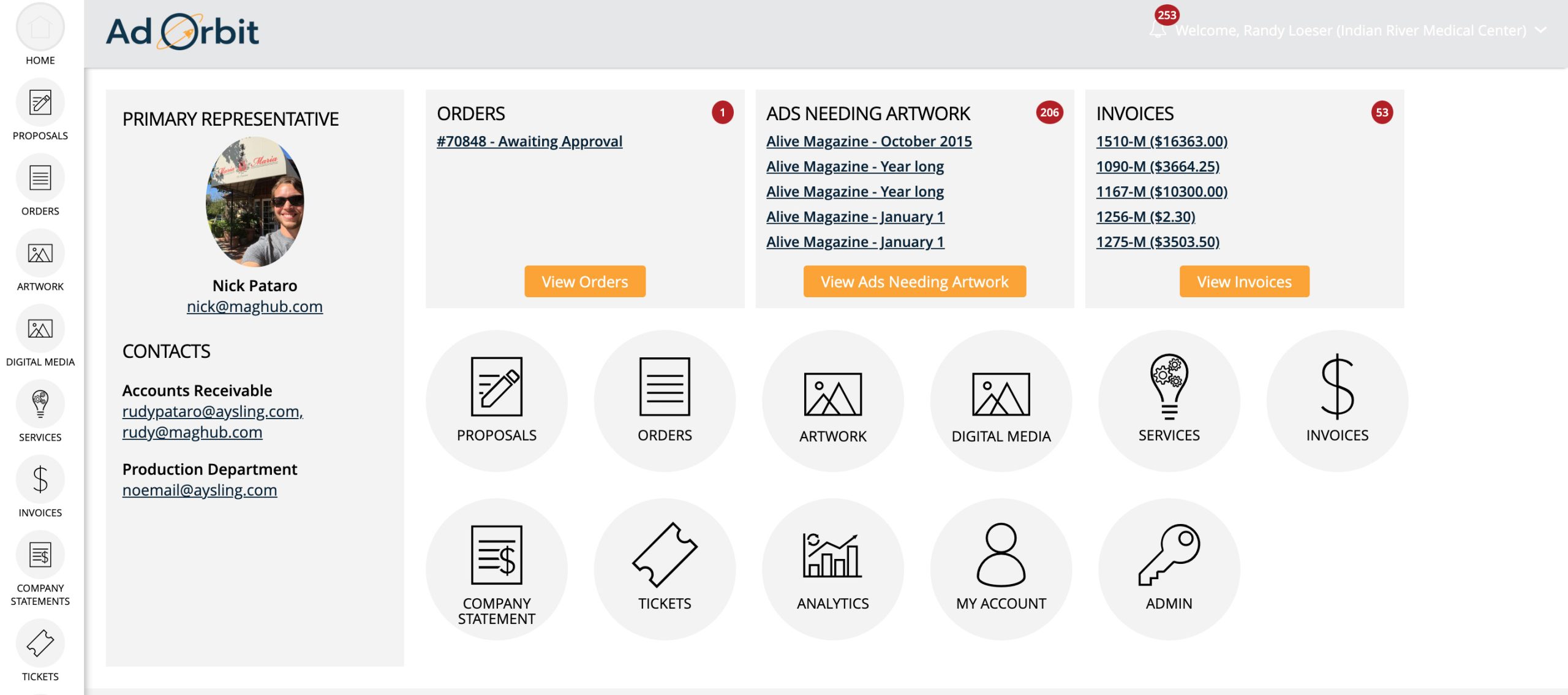 Client & Vendor Portals
Provide a seamless experience to your customers, improving customer satisfaction and ultimately leading to increased sales revenue.
Ad Orbit provides valuable insights into customer behavior, enabling you to make informed decisions that drive your business forward.
Inventory Management & Ad Servers

Live inventory reports pulled from your ad server give your sales and ops team insight into what's available to sell and what needs to be delivered.
Completely reduce overbooking with interactive order forms that clearly show the open spaces and positions.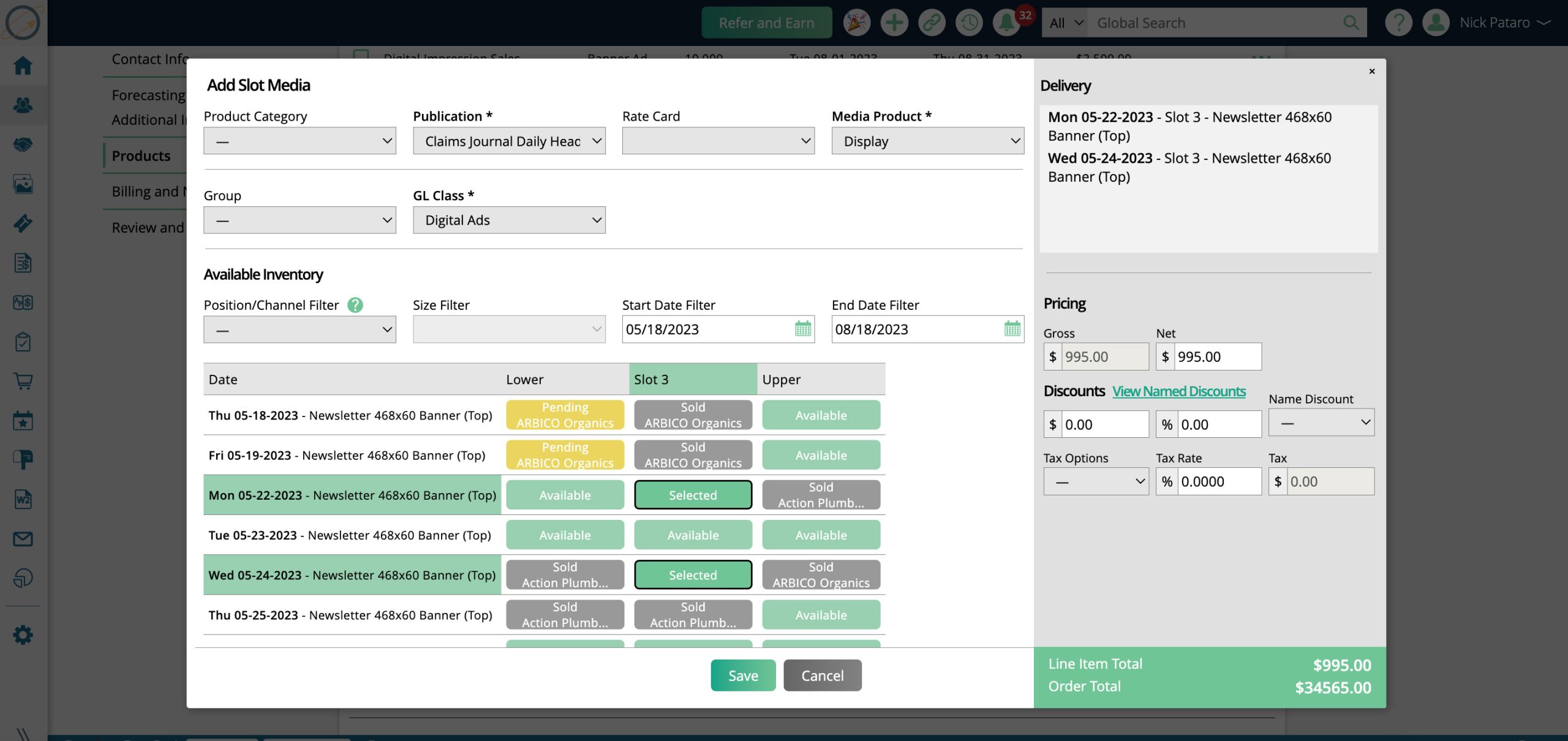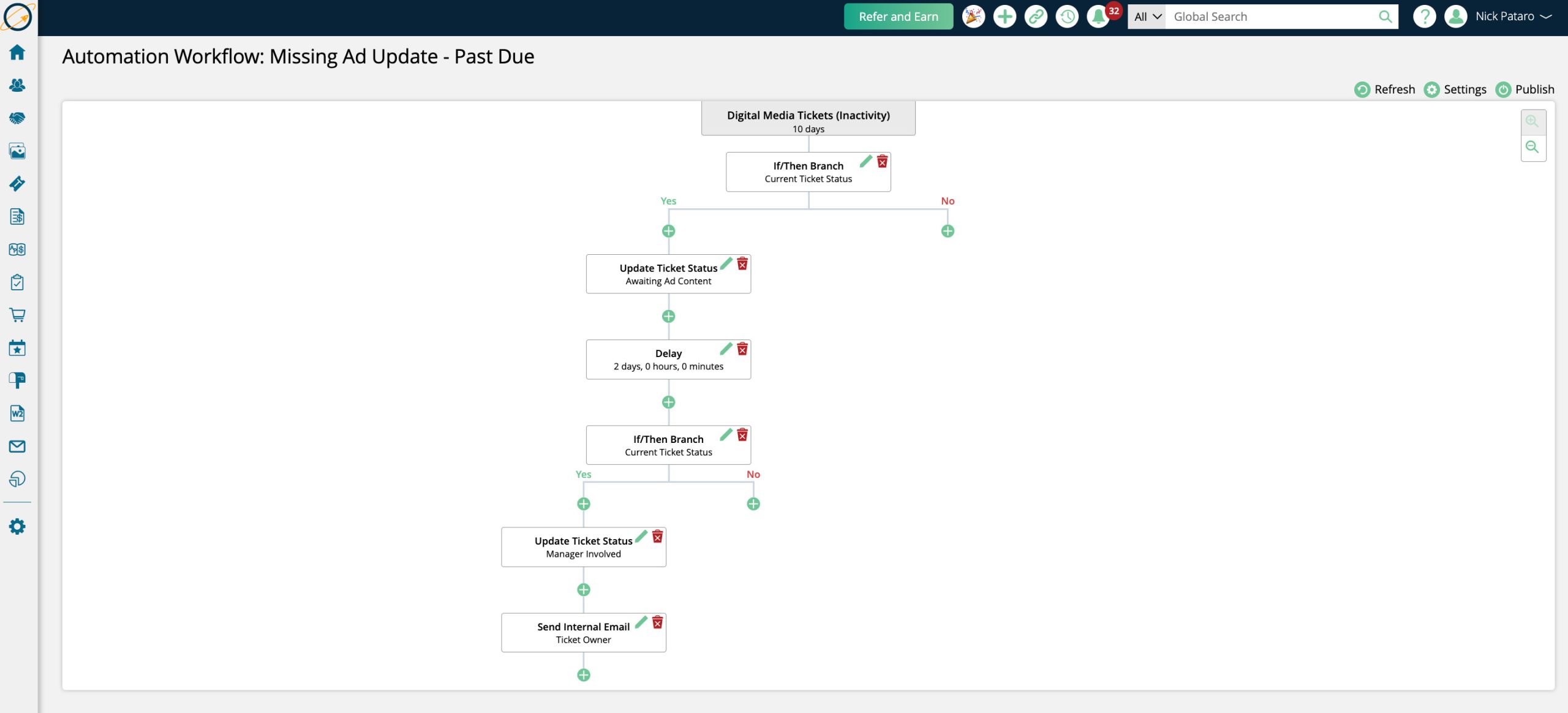 Ad Ops

Trigger an automated handoff process once orders are approved and artwork is collected. Each sold product follows a unique trajectory in the delivery process, with appropriate notifications along the way.
Customers receive automatic reminders for artwork submission based on delivery dates, ad specs, and unique instructions for each product. 
Financial & Administrative Tools

Seamlessly connect delivered items and actuals to billing for bulk invoice generation, electronic bill pay options, and automated payment reminders.
Finance codes and GL mapping gives your accounting team total control of how revenue, earned and deferred, is managed in detail or summary form.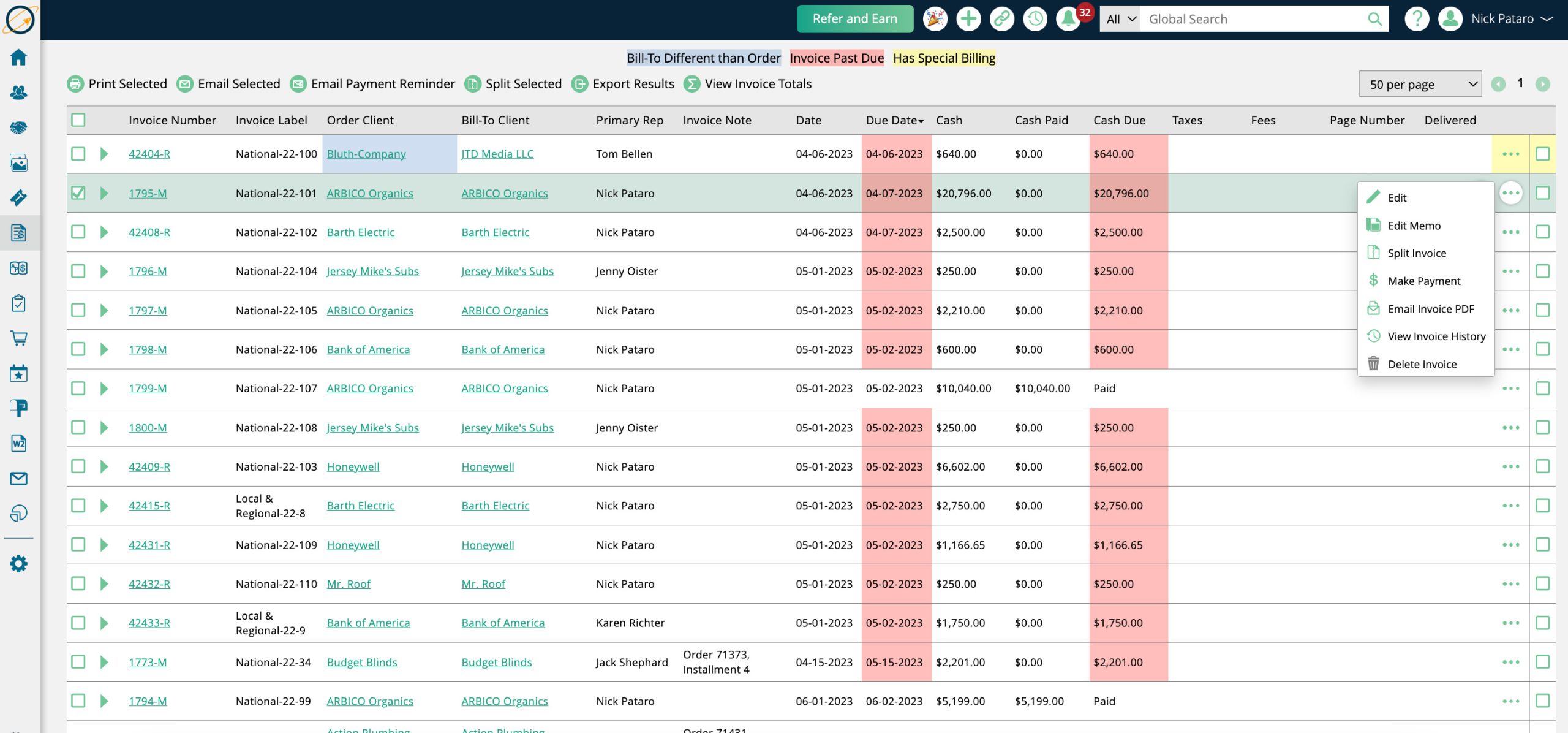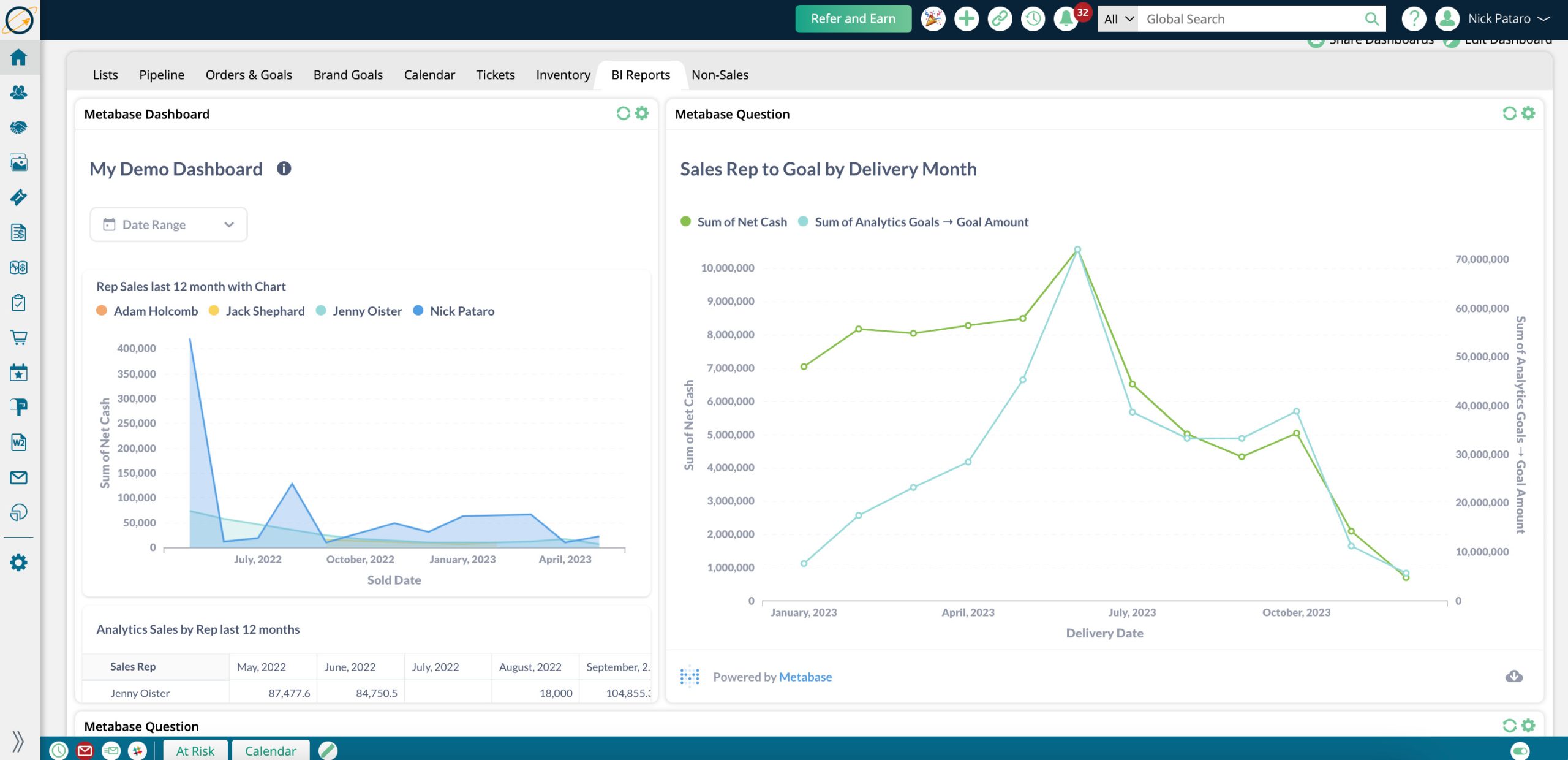 BI Reports

Ad Orbit provides thorough customizable reporting on every aspect of your business. 60+ built-in (media-specific) reports give you a quick and easy win.
Plug and play with your existing BI or embed our powerful Data Warehouse into your dashboards with ease.
Even More Control for Your Workflow
E-commerce Solution
Sell subscriptions, advertising or products directly from your own shopfront or use our tools to create a custom solution.
Mobile App
Manage contacts, schedule activities, generate reports, and control your advertising-based business on-the-go.
Subscriptions & Distribution
Ditch the spreadsheets and manage your subscribers and distribution routes with modern digital tools designed for publishers. 
Want to See Ad Orbit in Action?
Schedule a demo with one of our experts and see the power of an all-in-one ad operations platform… it's out of this world!