Ad Orbit helps you stay up-to-date and ahead of the curve with intuitive and easy setup automations.
Automation is a trending word in the software industry.
Other software providers offer various strategies and tactics and label it automation, but what does it do for your business?
With Ad Orbit, our automation engine was built from the ground up. This isn't a custom integration or a Zapier plugin (though we have that too). Ad Orbit's Automation Engine is built for publishers, by publishers. Every workflow created was once a publisher's request. Whether you are an ad sales manager making sure your sales reps are following-up with prospects, or the production department, managing your next issue. It's clear all companies will benefit from automation, but with Ad Orbit, all of our publishers benefit.
Automation Features
Automate daily activities to free up time to complete other important tasks.
Create over eight types of automation workflows from ad tickets to drip campaigns.
Set processes to only run on weekdays, to avoid lost tasks/emails.
Create a variety of actions from creating new lists, updating dynamic attributes, and sending Slack messages.
Create multiple workflows working in unison to accomplish larger/more complicated tasks.
Automation is necessary in today's day and age, and with Ad Orbit's Automation Engine, create workflows specific to your business.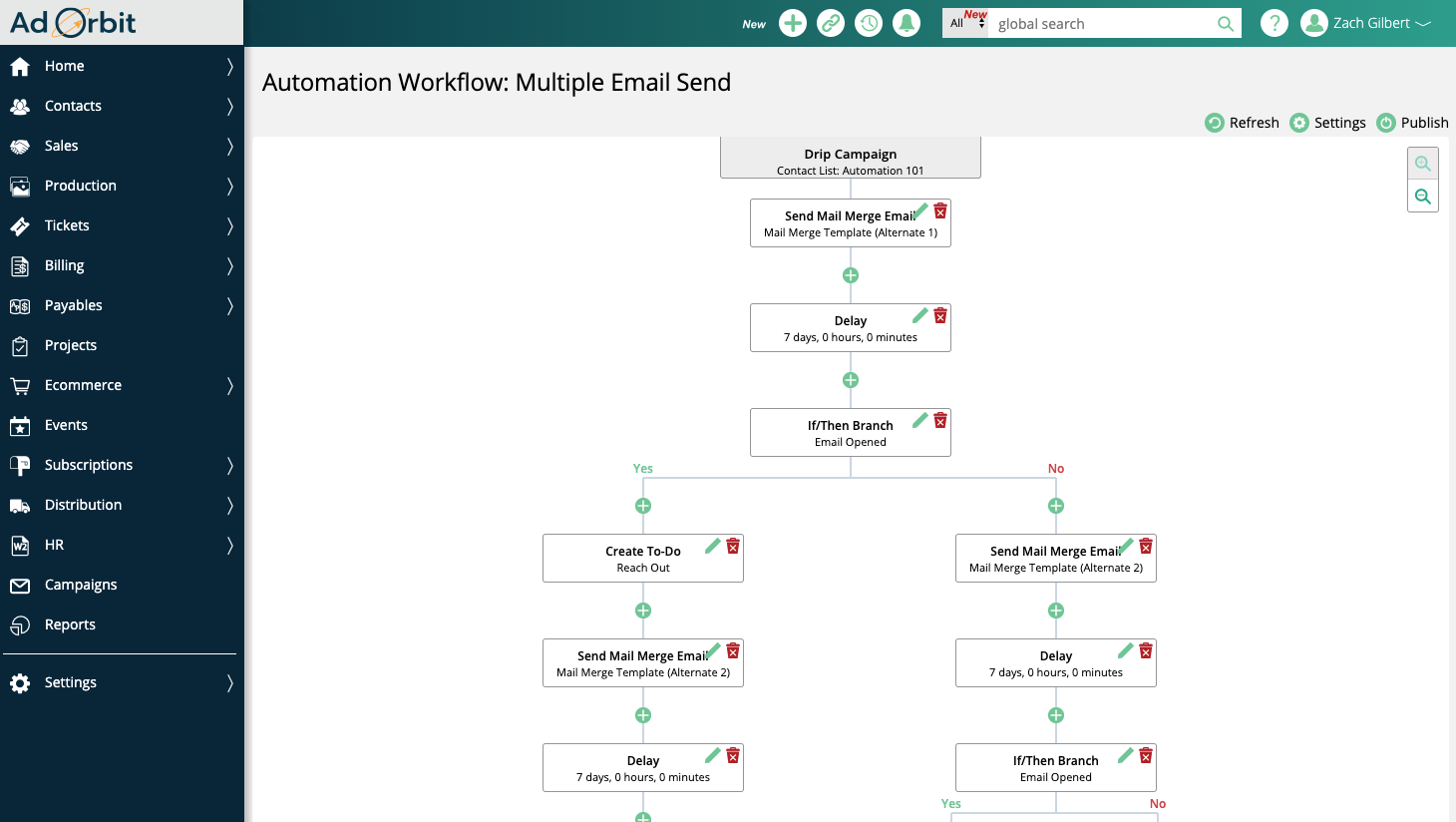 Let us show you the difference Ad Orbit can make for your advertising-based business. Schedule a FREE demo with our team and initiate the launch sequence!