Ad Orbit helps you create stunning experiences for event attendees and prospects.
Virtual or In-Person, events have become a cornerstone of the modern media business.
Managing them doesn't have to be a nightmare. Using Ad Orbit's Events Module, you can connect buyers and sellers in a single interface. Track inventory, manage sponsors, and check in attendees via QR Code. With all your attendees and sponsors in the Ad Orbit CRM, it's easy to sign, deliver, and get paid.
Use the Ad Orbit Ecommerce Storefront to sell tickets Direct to Consumers. 
Event Management Features
Setup sponsors, and collect payments
Manage the entire attendee process, from sales to check-in
Create custom email tickets with barcodes for check-in with any mobile device
Create customized ticket packages
Customize your storefront
Market to attendees before/after the event, as all contacts live within Ad Orbit
Ticket platforms are extremely useful to gather additional revenue, the hassle is the disconnect from one system to another, with Ad Orbit all of your data lies in one place.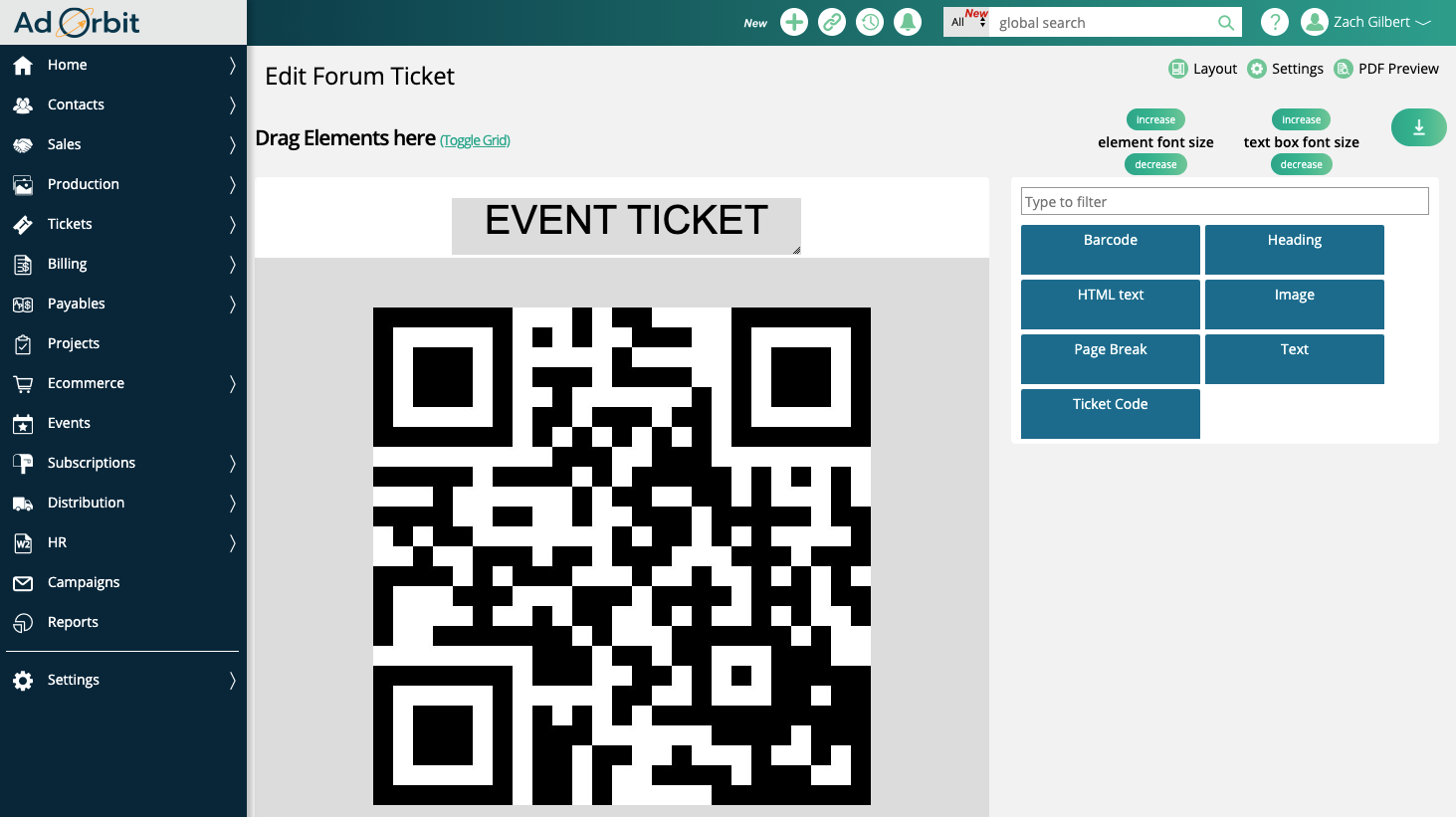 Let us show you the difference Ad Orbit can make for your advertising-based business. Schedule a FREE demo with our team and initiate the launch sequence!