September 11 – 13
Join Us for
The Fall Forum 2023!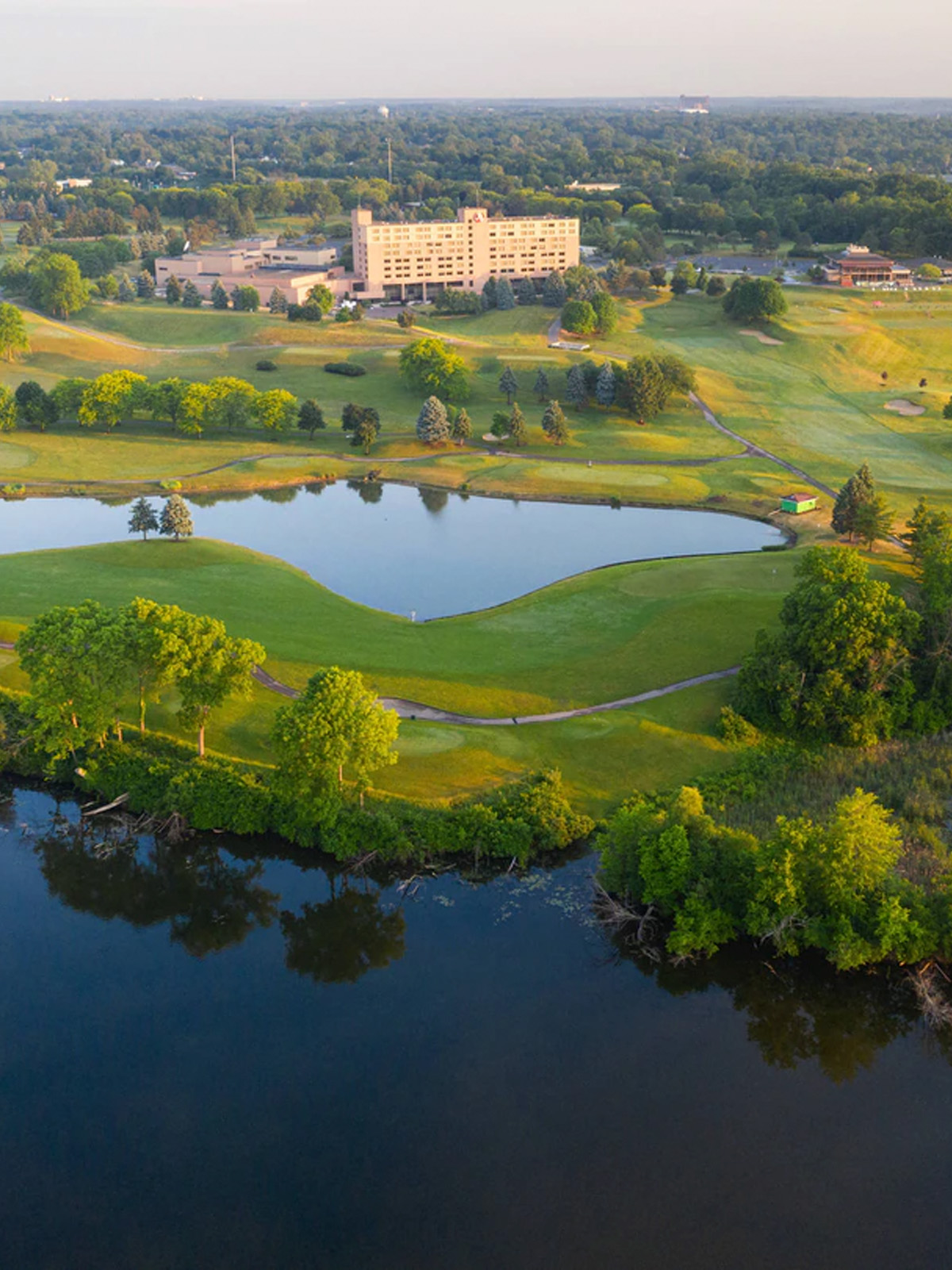 Let the countdown begin...
We're back for another amazing year of The Fall Forum in Ann Arbor, MI!
Learn new tricks, tips, and gain valuable insights into the future of publishing and ad operations. Improve your workflow, network with peers, and learn from experts to help you reach your goals.
We're still working on our agenda, but you can get a sneak peak below.
Buy your tickets today and join us for the community event of the year.
What to Expect at The Fall Forum
Network and Learn from Leaders in the Industry!
There's a certain energy at The Fall Forum…
On one hand, it's a unique learning experience for our community, where platform experts share best practices and ways to improve workflows.
It's also an incredible opportunity to network and grow with other industry leaders.
But most importantly (according to past attendees, at least), it's not stuffy. The Fall Forum is fun, vibrant, and never dull… come for the ad ops tips and stay for the laughs (and food, and drinks, and golfing…)
Meet other publishers and ad-revenue pros in a relaxed and vibey setting. 

Choose a track or mix and match sessions to get the most out of your time at the Forum.

You're guaranteed to leave with more tools and ideas in your arsenal than ever before!

Evenings are filled with some stellar events – including our Birthday Party at Greyline by Zingerman's
Meet The Fall Forum 2023 Speakers
"The Power of Adaptability: Navigating Change as a Publisher"
Alan Worley is the Founder and CEO of Money Pages, a multimedia company helping communities save money and local businesses grow. With over 20 years of experience in the publishing industry, Alan brings passion and innovation to his work. With franchises across the country, Money Pages reaches over 13 million households each year.
"How to Grow Revenue by Better Selling What You Already Have"
Eric Shanfelt is a digital media executive with over 28 years of experience working with hundreds of B2B, consumer and regional publishers to grow their digital audience and revenues. In 2015, Eric founded Nearview Media, a consultancy focused on media, ecommerce and events companies expand their revenue and offerings. 
Improve Your Ad Ops Workflow
Trying to convince your boss to send you to The Fall Forum? We've got you covered…
All they need to hear is: Better Ad Ops Management. 
And that's exactly what you'll get with our full lineup of sessions, training, and our always popular "Feature Freakout."
It's a can't miss event for any business looking to reach their goals in 2023 in beyond! 
Hands-on Training
Ask those burning questions, experiment with new ways to work, and find a better way to manage your contract-to-cash system.
1:1 Sessions with Pros
Our platform experts will be available to schedule one-on-one sessions with attendees.
Peep the Product Road Map
Join us for our "Feature Freakout," and find out what we have in store for Ad Orbit and the future of ad ops!
1:00 – One-on-one Meetings & Workshops (Scheduler to be provided in advance)

5:00 – Pre-Event Refresh

7:00 – 9:00 – Opening Night Welcome Reception on the Terrace Grounds
7:30 – Breakfast

8:55 – Welcome to The Fall Forum

9:15 – Keynote | "The Power of Adaptability: Navigating Change as a Publisher" with Alan Worley

9:45 – Meet Our Partners, Elevator Pitches

10:00 – Break Out Sessions with Ad Orbit Experts: 1. Ad Ops – Ad Servers > GAM, 2. Sales – Marketing, pipeline, list building, 3. Finance – Billing

10:45 – Networking Break and Morning Snack

11:15 – Client Panel | BI & Dashboarding

12:00 – Lunch and Awards 🏆

1:00 – Whiteboard Session: AI Today and the Future Outlook

1:45 – Partner Presentations and Breakouts

2:30 – Networking Break and Afternoon Snack

3:00 – Release Review | What We've Been Up To In 2023

3:45 – Product Roadmap | What We're Looking Forward To In Q4 and Beyond

4:30 – Pre-Party Refresh, Meet the Shuttle

5:30 – Birthday Party at Zingerman's Greyline 🥳
7:30 – Day 2 Welcome and Breakfast

9:00 – Keynote | How to Grow Revenue by Better Selling What You Already Have with Eric Shanfelt

9:30 – Rudy's Feature Freakout! 😱

10:15 – Aysling lead: Digital Media 2023 updates, Q&A time for clients

11:00 – Client Roundtables: 1. Sales: How do Close a Deal and Create a Customer for Life – Jodie Cook of LBM Journal, 2. Leveraging Ad Orbit: Increasing Efficiency Within your Organization– Jonathan Starks of Endeavor, 3. Tech Stacks (Integration success & horror stories) – Michael Ruth of MagazineXperts, 4. Events (trends in events for 2023 and beyond) – James Zilenziger & Judi Carr of Rodman Media, 5. Increase Sales Efficiency: From Opportunity to Order Entry and Reporting in Ad Orbit – Missy Zingsheim of Endeavor

12:00 – Lunch and Giveaways! 🎟️

1:00 – Integrations Hot Seat

1:45 – Closing Thoughts

2:00 – Open Networking and Q&A

3:00 – Adjourn!
Book Your Stay at a Special Rate
This year, we're hosting The Fall Forum at the beautiful Ann Arbor Marriott Ypsilanti at Eagle Crest Golf Resort. Fly in early and practice your swing on the gorgeous golf course, or grab a libation (or two) at the bar & lounge.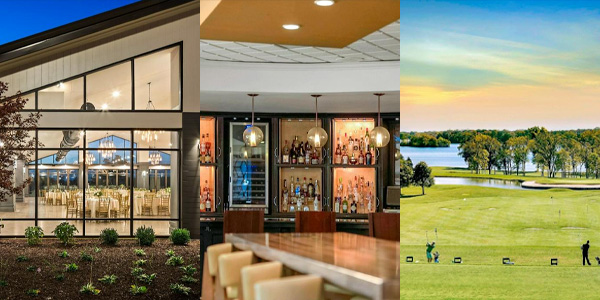 Easy Access from DTW
The venue is just a short ride share from Detroit Airport, making it the perfect spot for quick and efficient travel when you arrive and leave. 
18-Hole Golf Course
Hit the links solo or with your group for a relaxing round of golf – with the idyllic Ford Lake as your backdrop.
Good Eats and a Little R&R
The on-premises restaurant "The View," features a bar and lounge serving food and drinks. But don't worry, we've got lots of food planned in our agenda… 
Register for The Fall Forum Today!
It's time to launch your ad operations to new heights. Register for The Fall Forum today and join us for 3 days of amazing content, fun, and learning.