Production and Project Mangement
Ad Orbit helps you keep your entire production schedule on-time, every time. 
Effortlessly manage every type of ad, service, and sponsorship your team sells.
Automation enables real-time updates, notifications, and changes to be reflected in the Production Module so you never miss a beat. Color-coded reports and calendars for available inventory show you and your sales team what remains to be booked.
Batch reminders, proof requests, and client portals put tedious manual work on auto-pilot, freeing you up for more critical tasks.
Production and Project Management Features
Deliver every type of ad: Print, E-newsletter, Custom Pubs, Website, Programmatic, Billboard, Event Sponsors, and More
Automate reminders and proof requests
Customize templates and ad specs
Ad changes update in real-time
Integration between InDesign & Google Ad Manager sync critical metadata and creatives
Build custom automation workflows to change statuses and send reminders
Manage your projects with ease by keeping all tasks and processes in one system, Ad Orbit.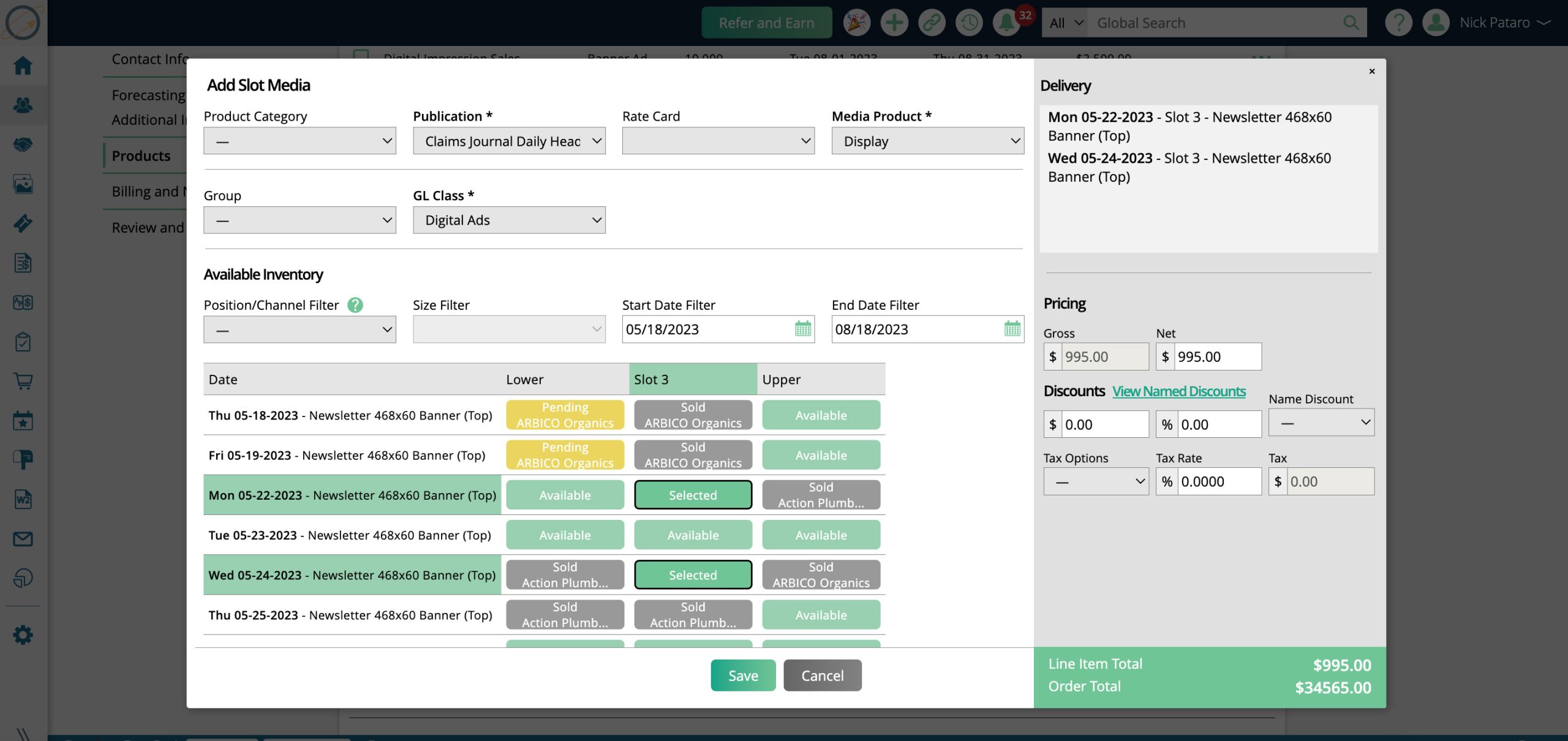 Let us show you the difference Ad Orbit can make for your advertising-based business. Schedule a FREE demo with our team and initiate the launch sequence!